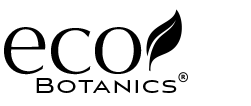 Now introducing our earth-conscious Eco Botanics collection in the 10.14 oz/300 ml pump dispenser size.
Ideal for use in suites and spas, for retail sales, and are also refillable with our stock gallon lines. The crystal clear PET pump dispenser bottles with our attractive EcoLux stainless steel wall-mounted bracket system are a great eco-friendly dispenser choice for upscale hotels and resorts.
The salon-quality Eco Botanics line is gentle on the hair and skin with an appealing white tea & honey fragrance. The biodegradable formulations are 100% paraben & gluten-free, and are enriched with organic olive oil, pure aloe vera extract and organic honey. Our selection of exceptional chamomile & honey bar soaps are a tasteful addition to the collection. The Eco Botanics line of amenities brings a delightful and pleasant atmosphere to each room.
To view our full Eco Botanics line, click here